The charm of July, the bird language cicadas, the company held a mid-year employee meeting. The company's general manager Wang Qiang, consultant Wang Yongming, factory director Nie Liang, workshop director Zhou Xingfu, deputy director Ding Yongli and others attended the meeting. More than 100 people including company managers and employees attended the meeting.
The meeting summarized the company's previous work, arranged the recent work, and emphasized the importance of production quality and safety. General Manager Wang Qiang first affirmed the efforts and contributions made by all employees for the development of the company, so that the company entered a virtuous cycle. In the new year, in the face of the epidemic and in the more difficult form of tasks, every employee must play a good role Function, in the new year, do not forget the original intention, continue to move forward.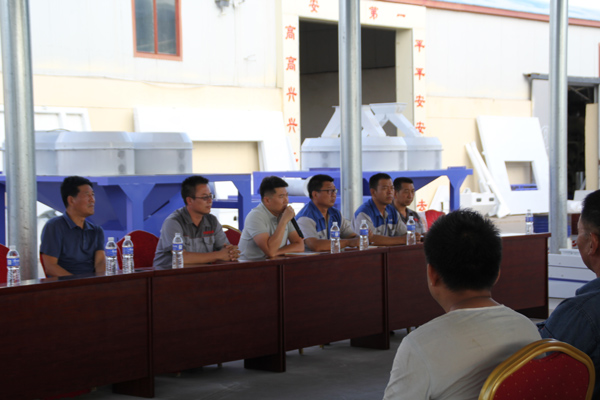 President Wang pointed out that in 2020, we must fight the three battles of safety and environmental protection quality. On the basis of these three battles, the company should focus on product quality and use first-class work quality and efficiency to fight Win the tough battle of the company's development in 2020 and lay a solid foundation for the overseas export business after the epidemic.
I believe that under the correct guidance of the company's leadership and with the joint efforts of all employees, Inner Mongolia Yongming Machinery will definitely achieve remarkable results in 2020, and truly advance the company's leap-forward development process.