Bayannaoer Yongming Machinery Manufacturing Co., Ltd. is an enterprise that develops, designs and produces peeling and shelling machinery equipment earlier in China. It has been leading the development of peanut machinery industry for many years, with many years of production experience, advanced production equipment, and excellence. Product, Yongming's peanut peeling machine is unique in that the peeling rate is high, the peanuts after peeling are not broken, the color is white, and the protein is invariant. At the same time as peeling, the skin is automatically separated. In addition, the machine has the characteristics of small size, low energy consumption, high efficiency and easy operation.
Peanut peeling machine is a professional equipment for removing peanuts and red clothes.
Peanut peeling machine adopts the working principle of differential rolling friction transmission. When the moisture of peanuts is less than 5 percent (to avoid baking paste) after baking, peeling is carried out, and then sieved, the ventilation system sucks away the leather garment to make the whole grain Peanut kernels, half-grain and broken corners have the advantages of stable performance, safety and reliability, high productivity, good peeling effect and low half-grain rate.
Advantages of peanut peeling machine:
1. Peanut peeling machine has low loss rate and small breakage rate.
2. Simple structure, reliable use, convenient adjustment and low power consumption.
3. Requirements for peanuts (pectin). Peanuts are suitable for dry and wet, too dry, the rate of breakage is high, and too wet will affect work efficiency.
3, peanut peeling machine can also be shelled in winter, and then dried in the sun for about 1 hour to start shelling.
The above is the advantage of the peanut peeling machine introduced by Yongming Xiaobian. The peanut peeling machine is a machine for peanut production, so it is not common with the sunflower sheller. Later, the sunflower sheller will be described in detail. If you have more good suggestions or questions, you can contact Yongming Machinery by phone and you will be happy to help you!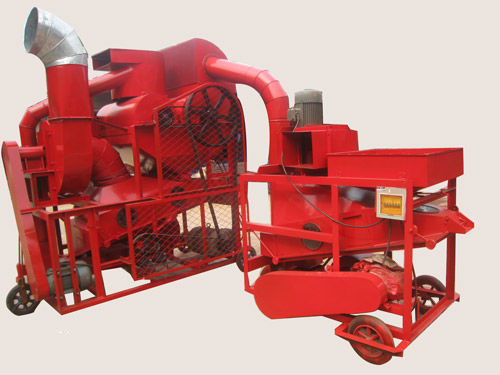 Reprint statement:
The article is reproduced on the Internet for the purpose of transmitting more information and does not imply endorsement of its views or verification of the authenticity of its content. If the reprinted works infringe the author's right to authorize, or have other damages such