The double screening machine is a high-precision fine powder screening equipment, 5XF-2000 double screening machine. This product is the cleaning equipment used by the grain receiving machine maple, and is also the grain processing center, seed processing production, sunflower seed cleaning. Indispensable equipment. It is suitable for the selection, selection and grading of various economic crops such as melon seeds, beans, corn and rapeseed.
The screening machine, also called the grading screening machine, is a high-precision fine powder screening device. The vertical motor is used as the excitation source. The upper and lower ends of the motor are equipped with eccentric blocks to transform the rotary motion of the motor into horizontal, vertical and inclined. Three-dimensional movement, and then pass this movement to the screen surface. It adopts fully enclosed structure and is suitable for screening and filtering of materials such as granules, powder and mucilage. It is convenient to change the network and the mesh is not blocked. It is very popular among the screening users. Special models can be designed according to customer requirements, the blocking rate is reduced to a relatively low level, and the screening accuracy is relatively high. The screening machine uses the vibration motor to generate the exciting force, so that the sieve body produces complex-rotating vibration, and its movement trajectory is a complex spatial three-dimensional curve. By adjusting the space and the position angle of the upper and lower weights, the operation of the material can be effectively changed. The trajectory extends or shortens the residence time of the material on the screen surface to achieve the desired screening effect.
1. The whole machine adopts a fully enclosed structure, no slurry overflow, to ensure that the materials selected are clean and hygienic.
2, can be equipped with a special screen cleaning device, impurities, coarse materials automatically discharged, the rate of blocking network is reduced to a lower level, the network rate and processing accuracy can be effectively improved, continuous operation.
3, small footprint, easy to move, save space.
4, the structure is simple and reasonable, the operation and cleaning are more convenient, the appearance is beautiful and generous.
5. The bouncing ball is installed under the screen, which effectively solves the problem of screen plugging and improves the screening efficiency. The tension of the screen is reasonable and the replacement is easy, only 3-5 minutes.
6, a wide range of applications, chemical, food and metallurgical mining can be used.
7, from the material can be divided into stainless steel and carbon steel material, the contact material can be made of 304 stainless steel, with a certain degree of corrosion resistance, thus extending the service life.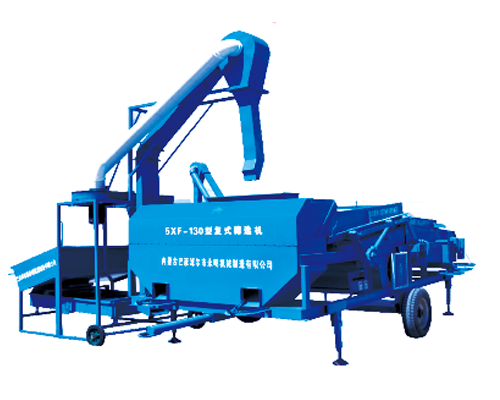 Reprint statement:
The article is reproduced on the Internet for the purpose of transmitting more information and does not imply endorsement of its views or verification of the authenticity of its content. If the reprinted works infringe the author's right to authorize, or have other damages such