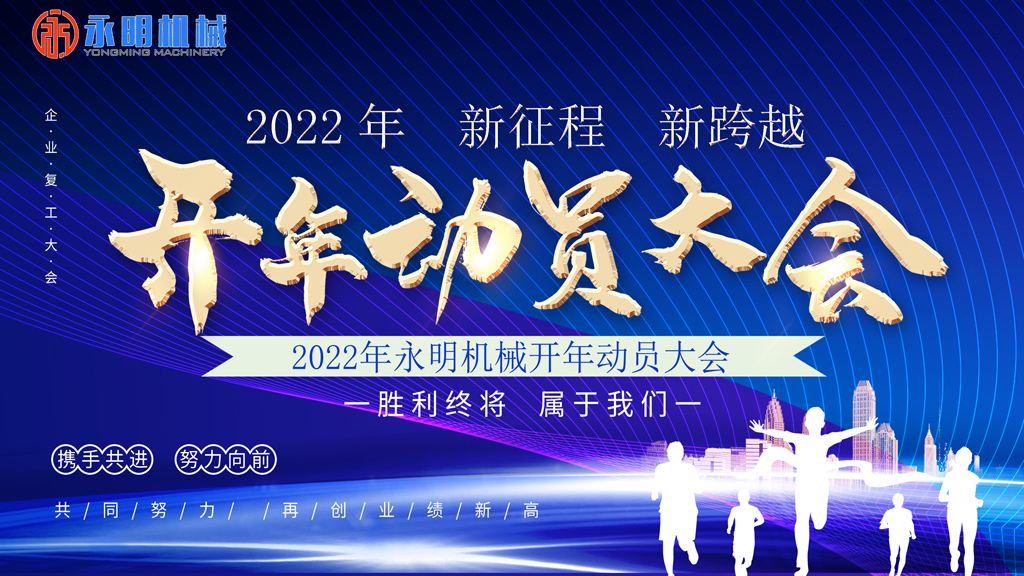 The YONGMING's value concept of "survival by quality, survival and development by reputation"
In 25th March, 2022, YONGMING Machinery held a mobilization meeting by chairman Mr. Qiang Wang, the lead consultant Mr. Yongming Wang, director of factory Mr. Liang Nie, workshop chief Mr. Jianhua Deng, production leader Mr. Hui Zhou, production vice leader Mr. Peng Jia, and other departments with 70 people attended the meeting.
Meeting content is welcome the company's new and old employees firstly, and talk about the cost, safety, team unity an quality of product and service. In addition, the New Year of the enterprise development, enterprise culture construction and worker interests, etc made the elaboration by chairman Mr. Qiang Wang, at the same time, director and chief of the factory make the report for production schedule and adjustment.
There is guiding significance to the development of the enterprise due to this meeting. Under the guidance about adjustment of structure, resources optimization, management and innovation, all the staff of YONGMING Machinery will work together to innovate and complete the business tasks in 2022, and also meet new glorious achievements of industry development!
YONGMING Machinery Manufacturing Co., Ltd